ABOUT SNAPS PHOTO SERVICES LTD
We are what would be classed as a traditional photographic laboratory using chemical processes alongside new technology to process and print all types and makes of film and prints up to whatever size and dimensions you would like.
We process colour negative, black and white and slide film and use the most advanced equipment to scan and print films to digital formats and machine prints.
In 2022 we obtained a fine art print lab certification from Canson Infinity papers to supply all types of fine art prints in 1 off and limited edition runs.
Our wet lab equipment by choice has always been Noritsu, being the best technology for years in this industry. We also use Canon Large format printers to produce our canvases, large prints and all of the fine art images that we produce.
There are many sides to our business that have been established over the duration of the company since 1987. For example, we make all of our own picture frames in all sizes able to be purchased off the wall. As well as a bespoke framing service making frames for any item from a straightforward print or poster to football shirts, which have now become a bit of a specialty the way we do them, to framing medals from serving relations past and present and any number of unusual items requiring something that need more specialized attention.
A big part of photo production today is scanning and again we use the most advanced Noritsu scanners to produce the images. We scan to two different formats and produce small medium and large scans in both JPEG and TIFF options. We supply the scans in three different ways, by CD, by USB or memory card if you like to send one and by electronic zip transfer.
We post work to any part of the UK and Europe and to any corner of the globe. Our customer base is very wide with work arriving from any part of the UK from Cornwall to the Shetlands and Northern Ireland. We have customers from as far as The Caymen Islands, USA and all through Europe.
We have mounting services to mount prints onto board or foam core and late in 2022 we have introduced acrylic panel and metal prints to our range.
We print for a number of Professional Photographers and have a unique service because of the meticulous way we send work in the mail that we offer a postal option to send to your clients directly, saving time and costs. The professional customers that use this service entrust us to dispatch their work directly to their clients knowing that it will arrive as they want it, in good condition and as they had intended it to look.
In 2023 we are offering some new services to Professional and Consumer customers alike. Many wedding photographers supply images to their customers on digital storage, not as a product. We have developed a service to design and print bespoke wedding albums using the choice of images made into a story book, printed to the highest quality to preserve the memories of that special day to be shown and seen and not locked away in a draw for years and not enjoyed. We design and proof the albums for approval and alterations before printing and can supply a number of alternatives in covers and papers to give the best product. Use the contact page to find out more about this service.
We offer a wide selection of premade frames and also coming in 2023 is our new Frame It - Send It service. You upload an image using the link and choose the size and style of frame and then sit back and wait for the reaction of the recipient. We print the photograph and frame it and send it to your friend, family or loved one all within the cost of the product, saving you time and hassle in shopping around for printing, packaging and posting services, when we can do it all in one go, hassle free.
We have a vast gift production service, printing items such as mugs, t shirts, cushions, jigsaws and many more items. We can supply trade as well as consumer services for this work also.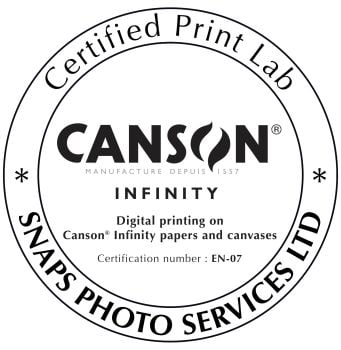 Opening hours are
MONDAY 9.30A.M to 5.30P.M.
TUESDAY 9.30A.M to 5.30P.M.
WEDNESDAY 9.30A.M. - 1P.M. CLOSED P.M.
THURSDAY 9.30A.M. to 5.30P.M.
FRIDAY 9.30A.M. to 5P.M.
SATURDAY 9A.M. - 1P.M. CLOSED P.M.
SUNDAY CLOSED.
Need an order form? click here to download a copy.